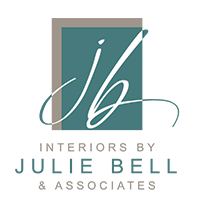 About Nancy Paul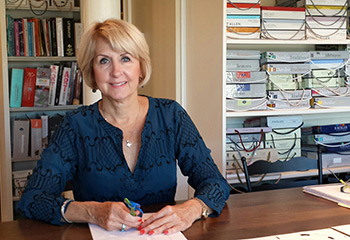 "Being the best is great, you're number one; but being unique is greater, you're the only one."

- Unknown
Design Philosophy
Nancy's acute listening skills and intuitive, probing questions bring to light clients' visions. Oftentimes, the home or workplace picture is not clear in their minds. That's when trust, which Nancy feels is the cornerstone of the design process, reveals the layers of ideas her clients' want to express. Her 34 years of referral success demonstrates not only her ability to interpret her clients' desires, but a legacy of exceeding their expectations.
Specialties
The walls of Nancy's office could easily be covered with awards for her work in 30 years of HOMEARAMA®, and showcased in Greater Cincinnati's most notable projects including , The McAlpin, Long Cove, Harbor Greene and Performance Lexus. She excels at working with individual clients who wish to bring a fresh, tasteful look to their private residences and second homes.
Background
Nancy graduated from the University of Kentucky with a BA in Elementary Education. Later she returned to school to study Interior Design at Florida Atlantic University. Nancy started her design career in Florida in 1980 and moved to Cincinnati in 1983. She quickly gained acclaim through her work with many of the area's premier home builders.

Nancy's two grown children reside in Cincinnati. Her daughter's affliction with Crohn's disease has spurred her involvement with the local Crohn's and Colitis Foundation. She hopes their efforts to raise money for research will lead to better treatment and ultimately a cure. Her twin grandchildren bring joy to her life.
Testimonials
"Over the last several years, we not only admired the unique designs by Nancy Paul, but also had the privilege of being her client. Our relationship began in 2001 when we built our first "custom home". From the beginning of the year-long process, she remembered very specific details. Nancy took the "empty" palette and made it a home, but she gave it life. The thing we admired most about Nancy was that she was confident, she always had direction and she was open to our opinion, even if it was negative. Our appointments were very productive and efficient. Nancy works with craftsmen who can do wonderful things to help you make your house a home. We sold our first h ome, which had wonderful reviews due to Nancy's touches everywhere. We called her to help us with our second custom home. My husband and I look forward to many years of working with Nancy as she does her magic in our home."
- Belinda and Jeff Meade, Clients & Friends since 2001