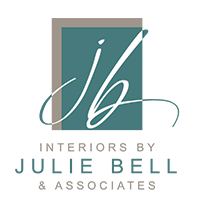 About Julie Bell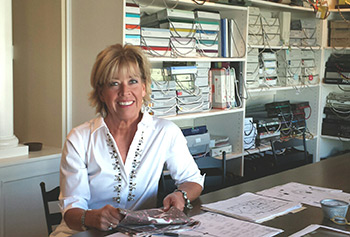 "Flair is a keen natural sense of discernment, a natural talent or ability that cannot be taught. One has it or not."

-Robert Kime, Architectural Digest
Design Philosophy
Julie Bell's award-winning, full-service, interior design firm will bring your vision to life by creating a fresh look that is uniquely yours! Whether you desire casual and comfortable in an urban setting, a formal reflection of your success in a grand estate, or a favorable first impression at your place of business, Julie and her associates will listen and understand how you want your space to function and establish a budget that feels comfortable. They will transform any space to match your taste and lifestyle.

Julie Bell is a hard-working professional who is a natural at what she does. Her greatest reward comes from her satisfied clients. She is exceptionally skilled at assembling compatible fabrics, textures and colors that enhance and embellish walls, window treatments and accessories. She will magically find just the right piece that will complete the look of the room.

She'll make it look so easy, blending warm, traditional appeal with transitional and contemporary accents. Subtle yet impacting design surprises appear throughout.
Specialties
Julie's portfolio ranges from luxury show homes to urban studio apartments. She has launched Clubhouse openings, riverfront high rise models and resort collection models, in addition to designing jewelry stores, salons, restaurants and private corporate offices. No design challenge is too small.
Background
A New York native, Julie is a University of Kentucky graduate with a degree in Interior Design. Julie's 25 years experience and countless recognition awards, have made her a popular interior designer in the Cincinnati marketplace. Giving back to her community, Julie dedicated ten years as a child advocate for Pro-Kids. She has been a long-standing member of the Home Builders Association of Greater Cincinnati and continues her involvement with the home shows, HOMEARAMA® and CITIRAMA. Her annual trip to the High Point Furniture Market keeps her abreast of the latest home furnishing trends.

Julie's love of new construction led her to build her second new home in the Hyde Park/Mt. Lookout area, where she once lived. She is an excellent manager of the new construction process.

If you're ready to go "from ordinary to awesome," and enjoy a stress-free experience getting there, schedule your appointment with Interiors by Julie Bell at (513)794-0300.
Recognition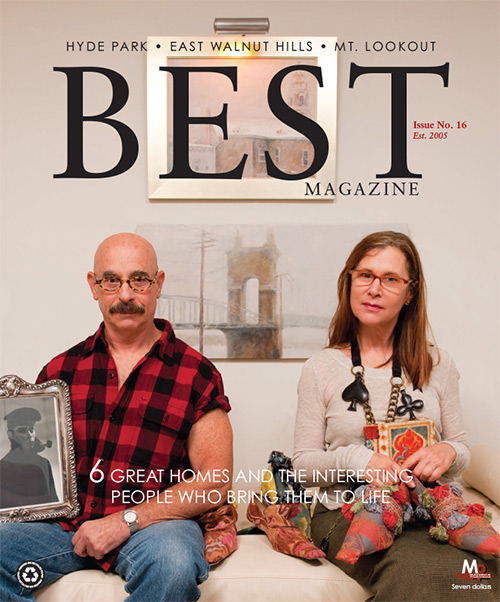 Testimonials
"When we decided to build a new home, we identified Julie Bell as someone we wanted to work with even before we had decided on an architect or builder. We actively solicited her input on various aspects of our new home while working out the design with an architect, and we relied heavily on her input and guidance to help us design, finish, and furnish virtually every aspect of its interior. We cannot say enough nice things about Julie; in our new home building experience she's definitely one of the nicest, most competent people with whom we worked. We recommend her highly."
- Jim and Kathy Maurer

"Julie Bell has become a major part of our Great Traditions team for the last twelve years. Her talent, creativity and attitude are first class. We feel Julie has met our challenge to create not only attractive upscale interior design, but targeted merchandising, which appeals to diverse buyer groups, including empty nesters, young professional couples, and singles. With the leading edge design of Interiors, our popular model homes feature light and airy colors, textures, furnishings and accessories. This refreshing look has been very well received by our model home visitors. Julie has merchandised several of our HOMEARAMA® Show Homes, winning Best Interiors Merchandising awards from the Home Builders Association of Greater Cincinnati. Two of these also won the prestigious People's Choice Awards. Julie is an invaluable asset to our Great Traditions team."
- Tom Humes, President, CEO, Great Traditions Land & Development Company